We are delighted to announce that three of our nursery member's scooped up awards at this year's annual Garden Retail Awards at the Grosvenor House Hotel in London.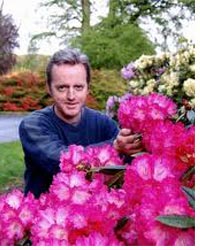 One of the stars of the evening was British Plant Nursery Guide newest member Glendoick, from Perth. They scooped four awards: best planteria, best catering facilities, and best medium-sized garden outlet. Heather Borderie from Glendoick was awarded best employee of the year. They were also finalists for their '100 Best Plants of Scotland' in the best themed promotion category. The judges described Glendoick as a "plantsman's garden centre" that had points of difference that made it stand out.
Owner Ken Cox, who's the third generation of this famous plant hunter family, was thrilled with the result. "This is a great acknowledgement of the hard work we have put in as a team to develop Glendoick into one of the countries leading centres for gardeners."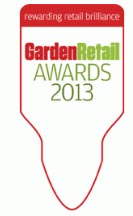 Coolings of Kent snapped up the community involvement award, and were finalist in the best catering facilities category and were 'highly commended' for their commitment to staff development. Over the years the nursery has expanded to create two sites and now provides the widest range of plants in South East England.
The third of our winners was Perrywood Garden Centre and Nursery in Essex near the Suffolk borders, who won The Sun's Britain's best plant retailer prize. The garden centre and plant nursery covers a 10 acre site in the beautiful Kelvedon valley.
Judges included Christine Walken, Toby Buckland, Chris Collins and Iain Wylie.
It's a great result for our members and we are thrilled for all the staff who have worked hard to achieve these results.